The Shot Spot is a full-service veterinary hospital and fleet of mobile wellness trucks located in McKinney, TX. We are committed to ending economic euthanasia by providing affordable and convenient veterinary care. Our goal is to break down the barriers to care that many pet parents face.
We offer affordable vaccinations and affordable pricing to help make veterinary care attainable.
Prices are posted online to eliminate "sticker shock" at checkout and help our clients plan for their visit.
Our mobile wellness trucks bring affordable wellness care to many communities every Thursday-Sunday.
The Shot Spot hospital is open 7 days a week, which can help avoid a costly trip to the emergency vet hospital.
We offer financing and payment plans to provide our clients options when faced with the illness or injury of their pet.
We believe that by offering these services and eliminating many barriers to care we can help your pets lead a long and healthy life.
The Shot Spot Founders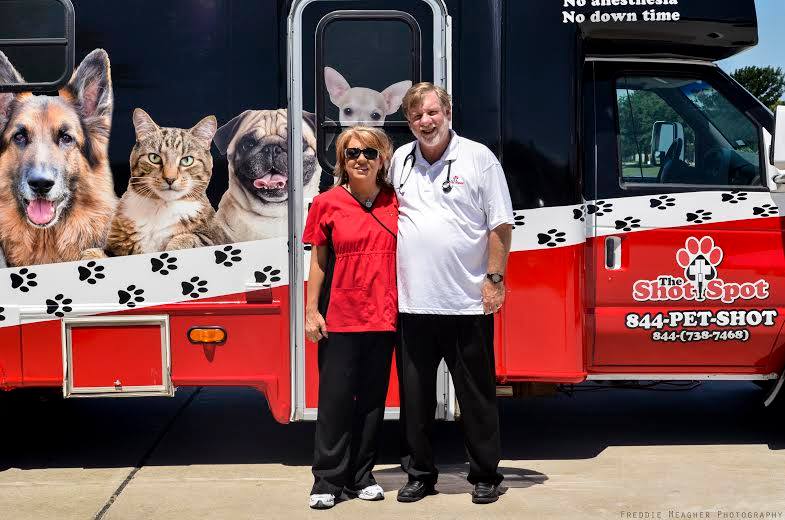 The Shot Spot was founded in 2014 by Dr. Danny R. Cox and his wife Amy, a well-known animal advocate. Dr. Cox is a 1982 graduate of the Oklahoma State University College of Veterinary Medicine. He has managed more than 30 veterinary hospitals and trained hundreds of licensed veterinarians in the fields of veterinary surgery, anesthesia, and clinical medicine during his 37 year career. Amy Cox is involved in the animal rescue community in the DFW area and has provided first responder services for the animals during natural disasters. The Coxes love to travel with their dogs and can often be found participating in costume contests like McKinney's own Krewe of Barkus Parade and the New York Pet Fashion Show, which they have now won, twice.
Community Partner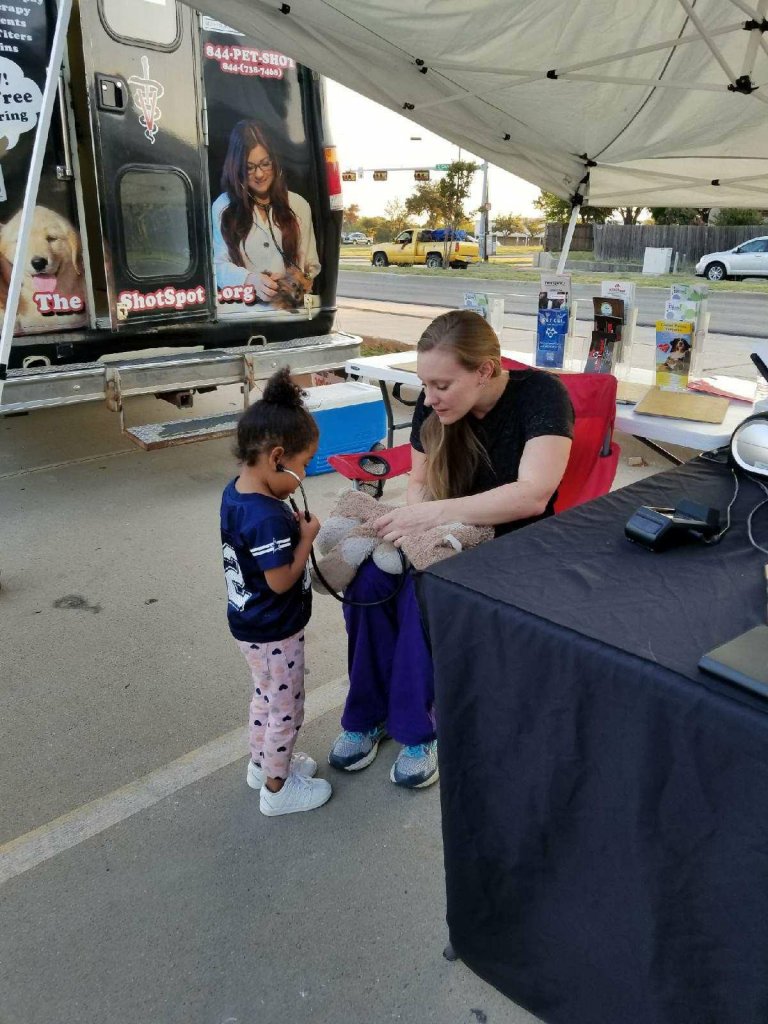 The Shot Spot is a family-owned business and we value our community. We are proud to have partnered with local groups and participated in local events in McKinney and the surrounding areas.
Red, White and BOOM 4th of July Parade