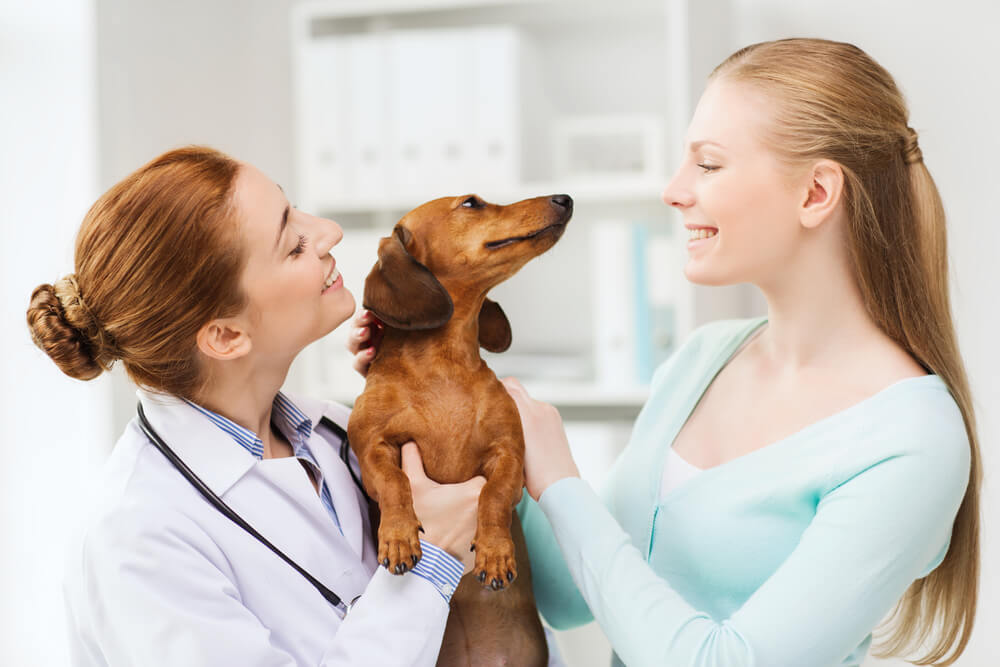 Before the Veterinarian
Whether big or small, fluffy or flat-coated, all dogs need low-cost visits to a veterinarian hospital to ensure their health and vitality. Here's some important information you will need to provide for your dog's first visit with The Shot Spot:
Previous medical records: this is so we have a better
the idea of how to treat your family member for various diseases and ailments in the future and what preventative care your dog may need such as vaccines for the viral diseases rabies, parvo, and distemper
Dog/puppy shot history
The type of food dog is currently eating
Your dog's eating and drinking habits; including any human
food
The names and doses of all medications your dog is
currently taking
Toilet habits, etc.
After scheduling an appointment with us, make sure to confirm details on anything we might need before your dog's appointment—for example, a stool sample.
What to Expect During Your Dog's Appointment
When the day arrives for your dog's first vet appointment, be sure to arrive early to give yourself plenty of time to complete the registration forms. After registration, we will weigh your dog and take you both back to an exam room, where we will assess the
following:
Your dog's vital signs will be taken.
This will includetemperature measurement, pulse, heart rate and rate of respiration.
A full examination (

Teeth to Tail

) will be conducted by your veterinarian to evaluate your pet's overall health. This will include:
Observation of your pet's overall body
condition – is your dog an appropriate weight? Does your dog have dry skin, dandruff,
abnormal hair loss? Are there any lumps and bumps on the skin? Does your pet
have any external parasites such as fleas or ticks?

An eye, ears and nose examination is performed
to check for redness, discharge, overproduction of debris, or any other
abnormalities.

Your dogs' mouth and teeth are checked next
for any tartar build-up, gingivitis, retained baby teeth or broken teeth, oral
growths or other abnormalities.

The heart and lungs are evaluated for any
abnormal rate, rhythm, sounds, or other abnormalities.

The abdomen is palpated for any abnormalities
of the stomach, spleen, liver, kidneys, intestines, and bladder.

The lymph nodes are evaluated for any pain or
swelling.

The front and back legs are evaluated for any
limping or abnormal walk, pain, nerve or muscle problems, long nails or other
abnormalities.
A stool sample will be analyzed for the presence of intestinal parasites
A heartworm test will be performed to check for heartworm disease, which is usually spread through mosquito bites. It's
important to know that heartworm disease can result in heart failure, which can lead to death. Our heartworm tests for the presence of tick spread diseases such as Lymes disease. Early detection aids in fast treatment to avoid illness.
Lastly, ask your veterinarian any question or express concerns that you might have regarding your dog's health or overall behavior. After your dog's appointment, be sure to schedule regular visits with us in order to maintain your fur baby's health or for more preventative measures you download the Vitus Vet app from the apple store or the Google play store.